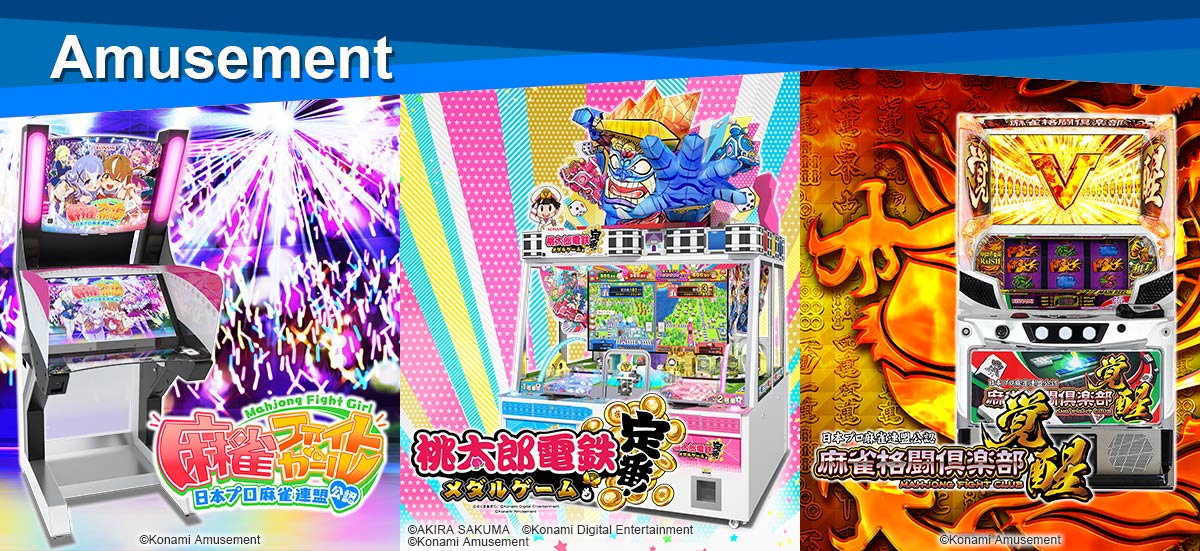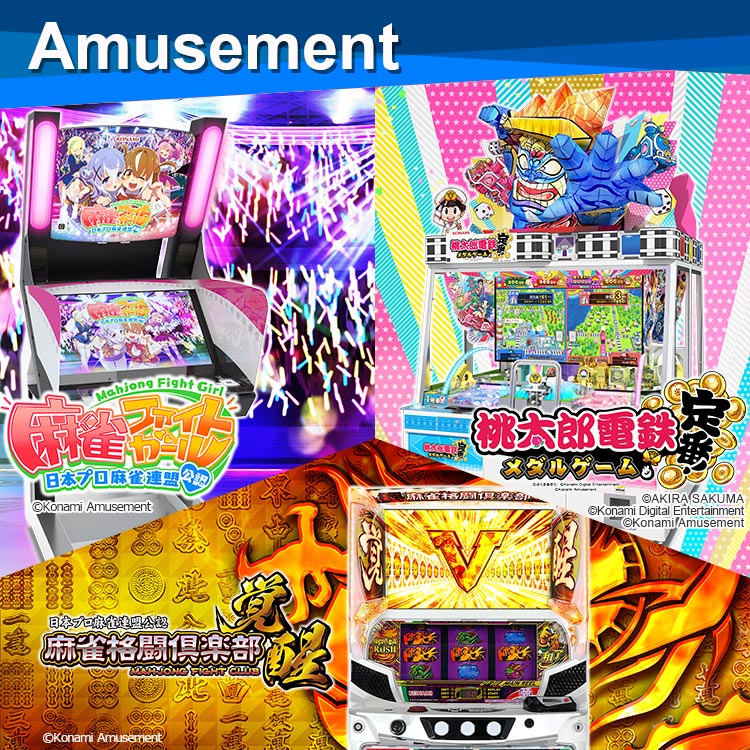 Corporate Profile
Company Name

Konami Amusement Co., Ltd.
Headquarters

1, Ikejiri, Takata, Ichinomiya-shi, Aichi 491-0125,
Japan (Access Map)
Phone 0586-88-7707
FAX 0586-88-7709
Representative

Representative Director, President Katsunori Okita
Offices

KONAMI Joint Office (Harumi Triton Square)
Harumi Island Triton Square Office Tower Y 39F,
1-8-11, Harumi, Chuo-ku, Tokyo 104-6139,
Japan(Access Map)

Tokyo Technical Center
5-1-1, Higashihara, Zama-shi,
Kanagawa 252-0004,
Japan(Access Map)

Kobe Technical Center
6-3, Takatsukadai, Nishi-ku, Kobe-shi,
Hyogo 651-2271, Japan (Access Map)

Employees

880 (As of September 30, 2023)
Corporate Officers
| | |
| --- | --- |
| President, Corporate Officer | Katsunori Okita |
| Executive Officer | Yoshitaka Nishimura |
| Corporate Officer | Kazutaka Kubota |
| Corporate Officer | Takashi Uchiyama |
| Corporate Officer | Kaoru Watanabe |
President's Message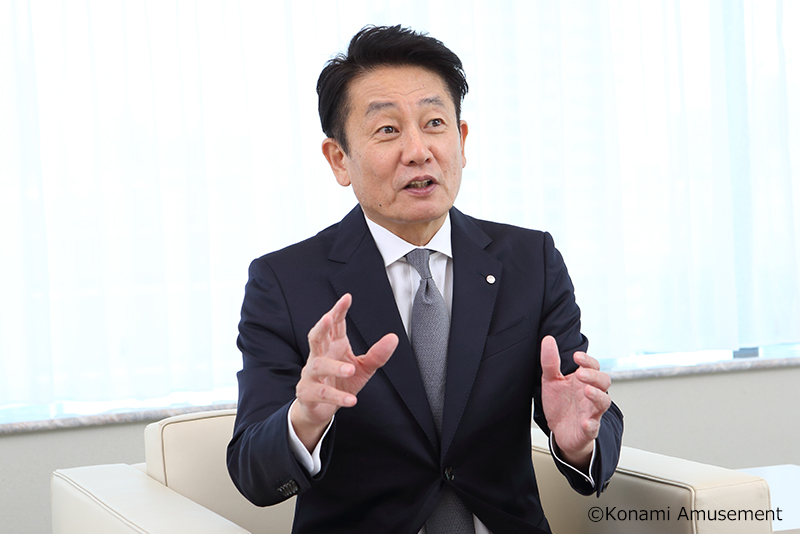 Katsunori Okita
Representative Director, President
We sincerely appreciate your continued patronage of the Konami Group's products and services.
Konami Amusement Co., Ltd., is a company in the Konami Group that oversees the BtoB aspects of the amusement machine business divisions. We continuously take on fresh, leading-edge challenges in amusement machine business, which have been part of the Group's portfolio since its foundation.
Through our steadfast development of innovative games, technology and services, we have long been at the forefront of this industry. These achievements include the creation of the music game genre through products such as the beatmania and DanceDanceRevolution series, which have grown into a massive cultural movement; the implementation of the e-amusement service, a network that connects amusement centers nationwide; and the introduction of digital arcade currency PASELI.
Konami Amusement has also been involved with the burgeoning esports industry since its early days, striving to build avenues for enjoying this new form of entertainment. These efforts include the annual KONAMI Arcade Championship, a national tournament to crown the best players of KONAMI arcade games, and eMAH-JONG MAH-JONG FIGHT CLUB PRO TOURNAMENT held together with Japan Professional Mahjong League, which is producing pro esports players of MAH-JONG game.
Not limiting itself to Japan, Konami Amusement is focused on overseas markets as well. Adopting a new slogan - "From Ichinomiya to the World" -, we have consolidated our headquarters organization so that our development, manufacturing, sales and management divisions can operate more effectively and efficiently, as we press forward with our global expansion.
Konami Amusement will continue to challenge itself, in order to create new entertainment experiences and deliver fun and excitement from a variety of avenues.
Products & Services
Konami Amusement Co., Ltd. is engaged in production, manufacturing and sale of amusement machines.
By tapping into a wealth of knowledge that KONAMI has gained in the entertainment area over the decades, we strive to create attractive products for consumers to enjoy in amusement facilities.