Amusement Business
(Japan, Asia and Americas)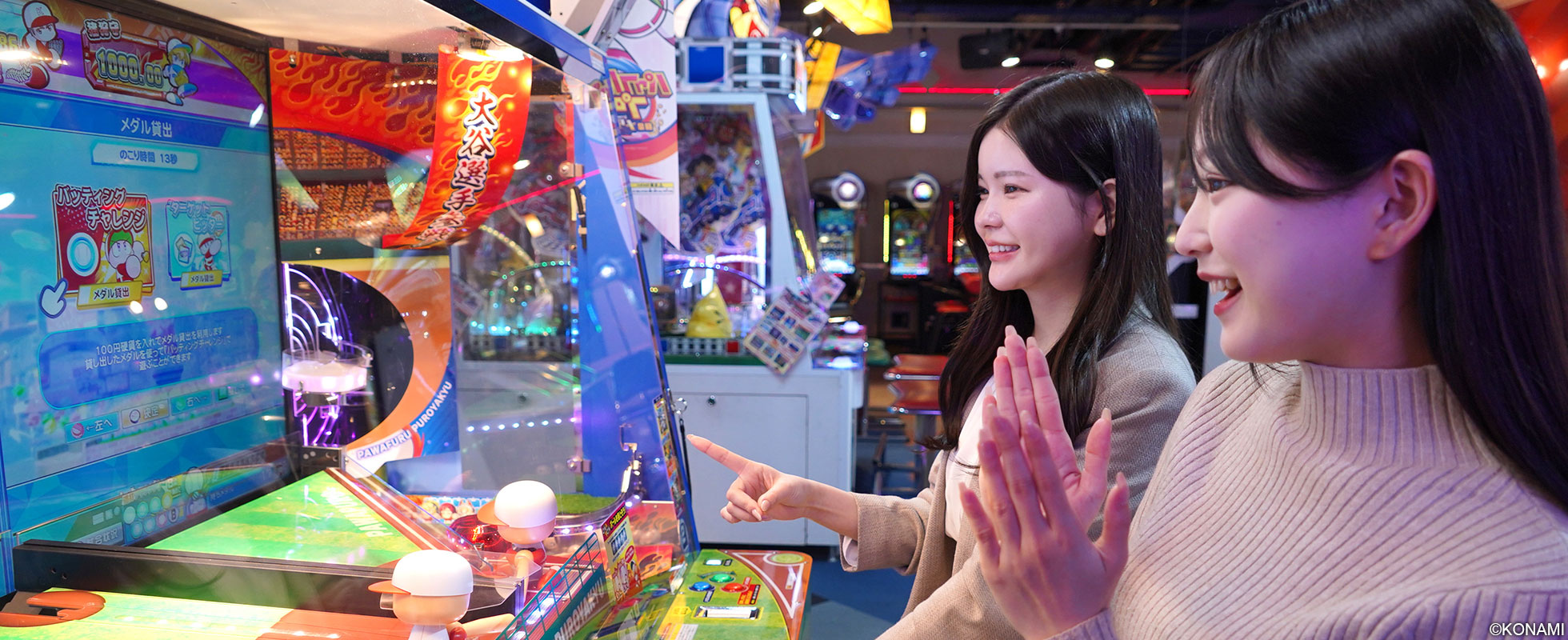 Offering Fun and Exciting Gameplay Experiences
to the World
KONAMI's Amusement Business handles design, production and sales of amusement machines and online game services. Not only are we expanding our business within Japan, but we are also actively expanding our business overseas.
KONAMI has continued to fulfill customer expectations with its amusement machines by offering new forms of entertainment experience, such as starting the music game boom and creating new value through online services and multiplatform development of KONAMI content.
In recent years, we have also been striving to create new forms of entertainment, including the early implementation of esports championships in Japan and around the world.
By leveraging KONAMI content and our expertise gained over the decades of entertainment excellence, we will continue to offer ever more customers fun and exciting gameplay experiences by delivering a wide array of products and services.
"MAH-JONG FIGHT GIRL"
"beatmania IIDX 30 RESIDENT"
"Momotaro Dentetsu: Medal Game mo Teiban!"
"Anima Lotta Yume no AnimaLand"
"TREASURE ROAD"
"MAH-JONG FIGHT CLUB KAKUSEI"
Providing New User Experiences
Through esports
Since 2011, KONAMI has held the official esports tournament "The KONAMI Arcade Championship," which determines the ultimate arcade players. The tournament takes place at amusement centers in Japan, Asia, and North America.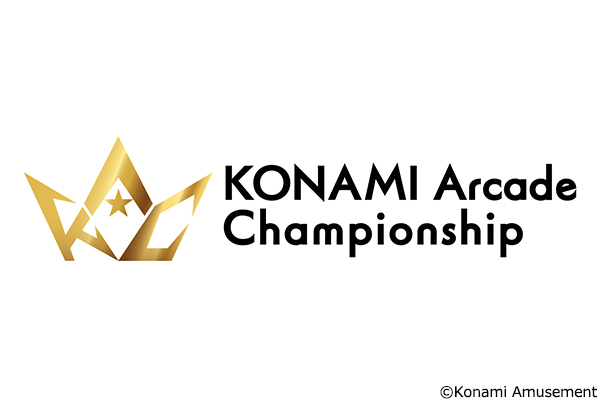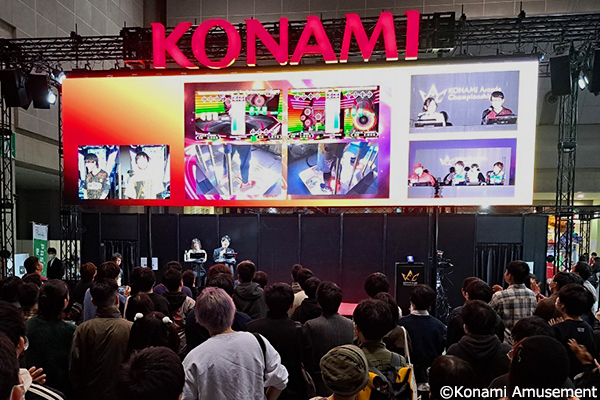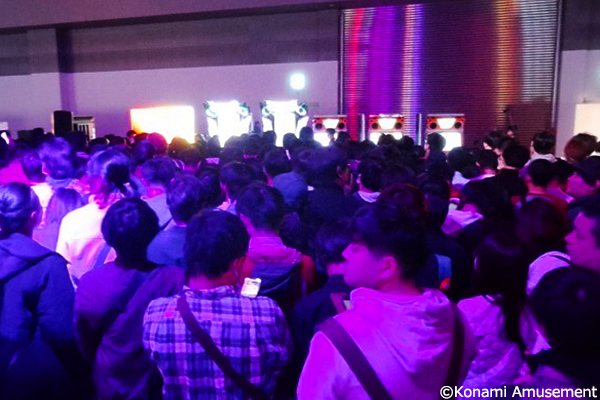 "The 10th KONAMI Arcade Championship"
(2022)
In addition, since 2021, we have held the professional rhythm game esports tournament "BEMANI PRO LEAGUE." In this team tournament, franchises owned by various companies go head-to-head in a league format to win the championship. Players who have passed the pro-test held by KONAMI are drafted to sign a contract with individual franchises, for which they become a professional player.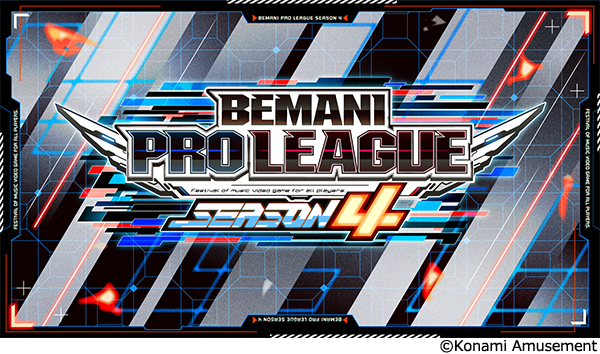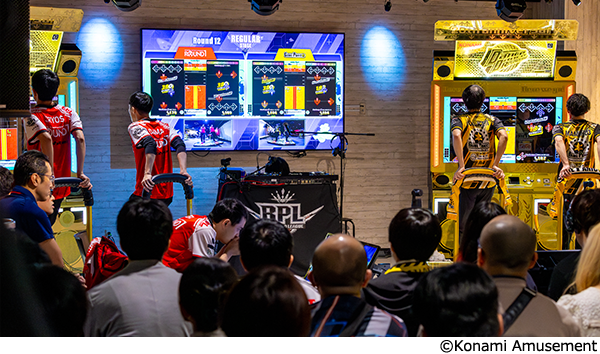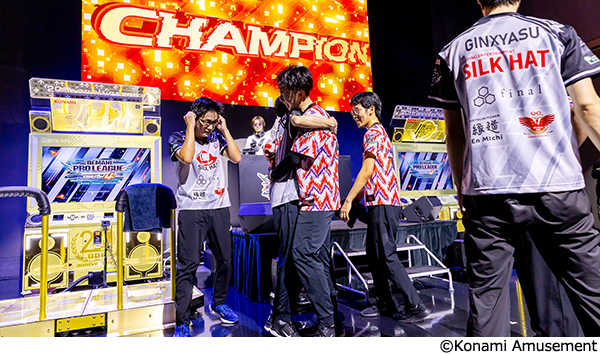 "BEMANI PRO LEAGUE -SEASON 3- beatmania IIDX"
(2023)
Furthermore, starting in 2022, "eMAH-JONG MAH-JONG FIGHT CLUB PRO TOURNAMENT," an esports tournament using the online game "MAH-JONG FIGHT CLUB," has been co-hosted with the Japan Professional Mahjong League. Professional MAH-JONG FIGHT CLUB esports players, or "eMAH-JONG Pros," are selected from the general public, and engage in fierce competition against professional Mah-jong players from the Japan Professional Mahjong League in a tournament format.
The second "eMAH-JONG FIGHT CLUB PRO TOURNAMENT"
(2023)
Online Connection Service
"e-amusement"
KONAMI provides entertainment that can only be found at amusement facilities by introducing a unique service that promotes interpersonal communication using "e-amusement" system and other services that connects arcade games online.
In addition, we are working to create a better infrastructure environment that will contribute to the development of the industry through the use of "Amusement IC Card," which is aimed at improving customer convenience by unifying standards for multiple user authentication IC cards used to continuously play network games at amusement facilities.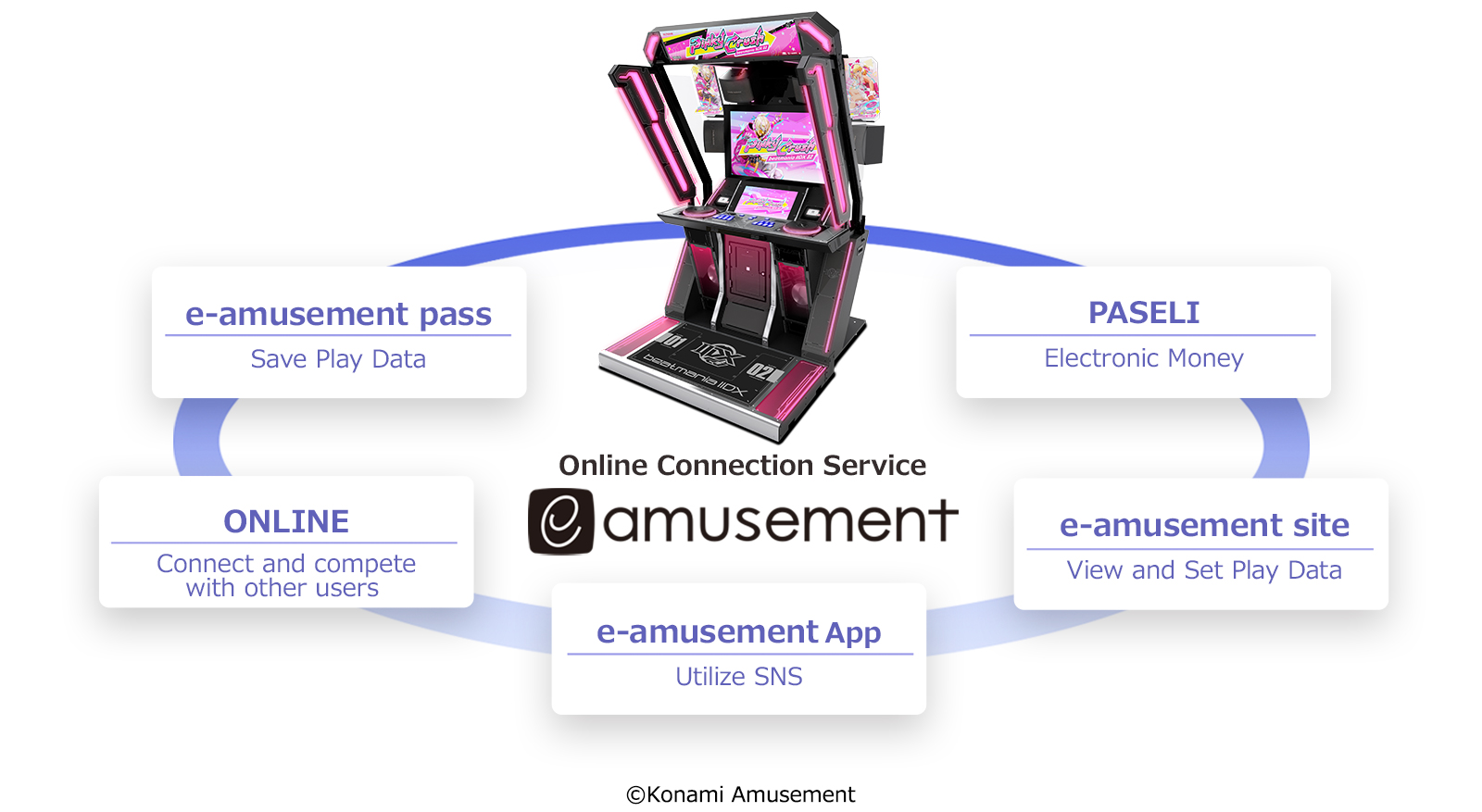 e-amusement pass

The e-amusement pass card is an IC card for KONAMI amusement games that enables players to save their play data on the server and participate in competitions and events held on e-amusement compatible products.

ONLINE

The e-amusement connection service enables players to compete in online games such as MAH-JONG FIGHT CLUB, Quiz Magic Academy, pop'n music, and jubeat. Moreover, amusement facilities can use the online service to update various games.

PASELI

With a charged PASELI card, players can expand their gaming experience through coinless gameplay and in-game item purchases.

e-amusement App

The e-amusement App is a communication service linked to KONAMI amusement games, enabling users to post and share screenshots and messages on social media, as well as view the latest information on updates.

e-amusement site

The e-amusement site is a community site featuring social media functions (e.g., group bulletin boards) enabling palyers to communicate with each other across various games.
Players can access the service anywhere on various devices (e.g., mobile phones, smartphones, and computers) at any time.
Multiplatform Development
of KONAMI Content
KONAMI has opened up its arcade game to the mobile game platform, and IPs to the pachislot platform for the purpose of increasing opportunities for customers to enjoy our content.
We also make ongoing efforts to broaden the range of gameplay through the "KONAMI AMUSEMENT GAME STATION" service that makes it possible to enjoy KONAMI's arcade games on PCs and smartphones at any time.
We will continue to carry out multifaceted product development by leveraging the Konami Group's diverse content properties, with the goal of meeting the expectations of our products' fans.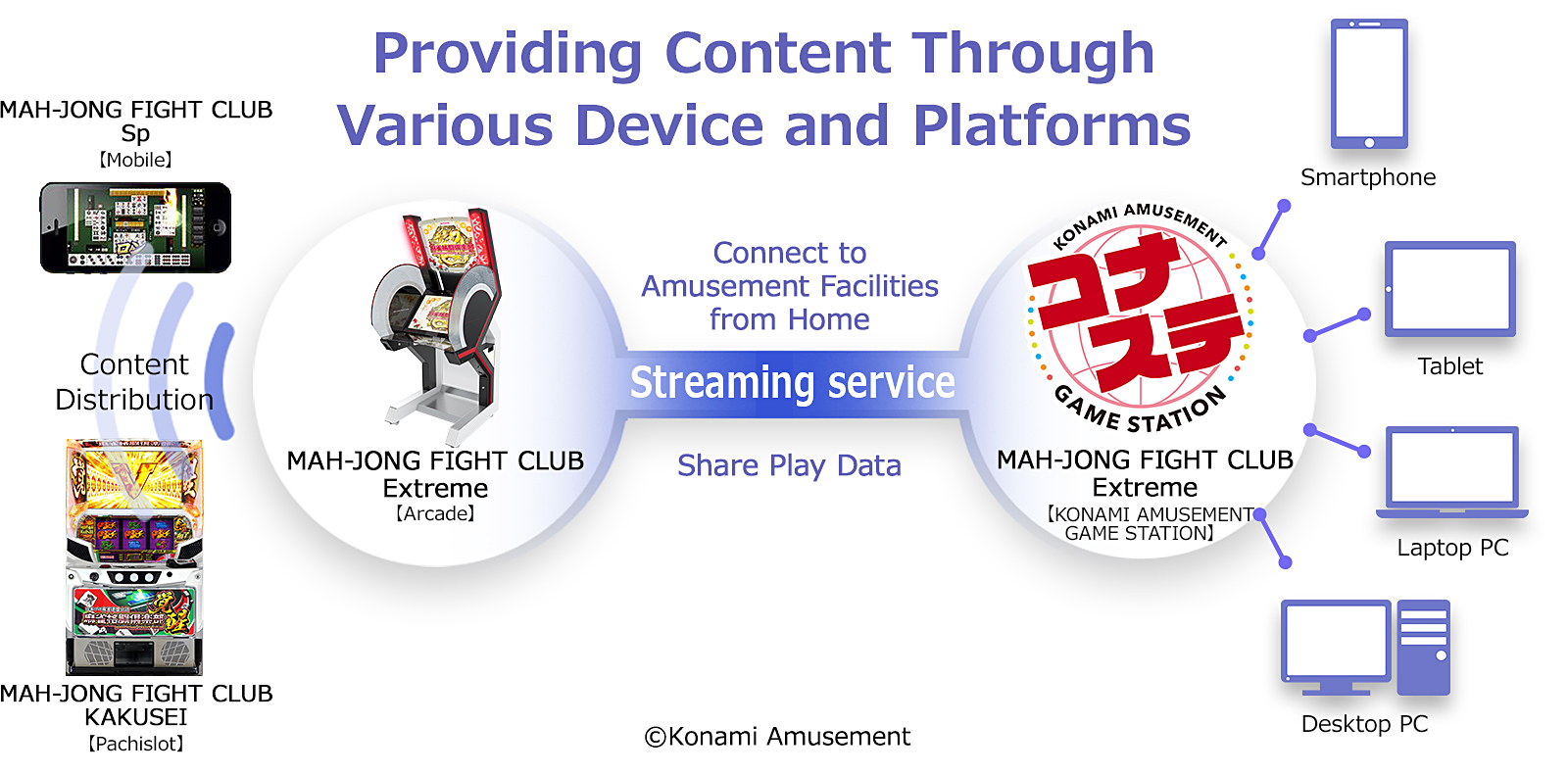 Participation to the First Ever
Professional Mahjong League "M. League"
"M. League" is a professional mahjong league established in October 2018 to make mahjong a competitive sport and to improve its social status. From its inaugural season, we have participated in the league with the team name "KONAMI MAH-JONG FIGHT CLUB" which bears the name of our arcade game "MAH-JONG FIGHT CLUB." KONAMI will further communicate the delight of the game while we promote healthy mahjong.
[Group Companies Engaged in the Amusement Business]
Updated Information
[ News List ]